Final Fantasy XII: The Zodiac Age, ha superato il milione di copie vendute nel mondo, la versione completamente rivista e rimasterizzata per console PlayStation 4 ha avuto un grande successo tra i fan della serie e non solo. Per commemorare l'occasione è stata presentata una nuova opera
di Isamu Kamikokuryo e una nuova versione Loop Demo
Square Enix Ltd. ha annunciato oggi che FINAL FANTASY® XII THE ZODIAC AGE™ ha superato il milione di copie fisiche e digitali vendute in tutto il mondo.
Il gioco, pubblicato all'inizio di quest'anno per PlayStation®4, include una serie di miglioramenti, tra cui una grafica e una colonna sonora in alta definizione, un sistema di battaglia rinnovato e altro ancora, che rendono FINAL FANTASY XII THE ZODIAC AGE la versione definitiva di questo classico della serie.
"Vogliamo ringraziare tutti i fan che ci hanno aiutato a raggiungere questo traguardo", ha dichiarato il produttore Hiroaki Kato. "Siamo onorati che sia i nuovi giocatori che i fan dell'originale abbiano accolto il gioco così positivamente."
Per vedere il video "FINAL FANTASY XII THE ZODIAC AGE Version Loop Demo", in basso:

Inoltre, per commemorare questo grande traguardo, è stata svelata una nuova opera creata dal celebre artista Isamu Kamikokuryo.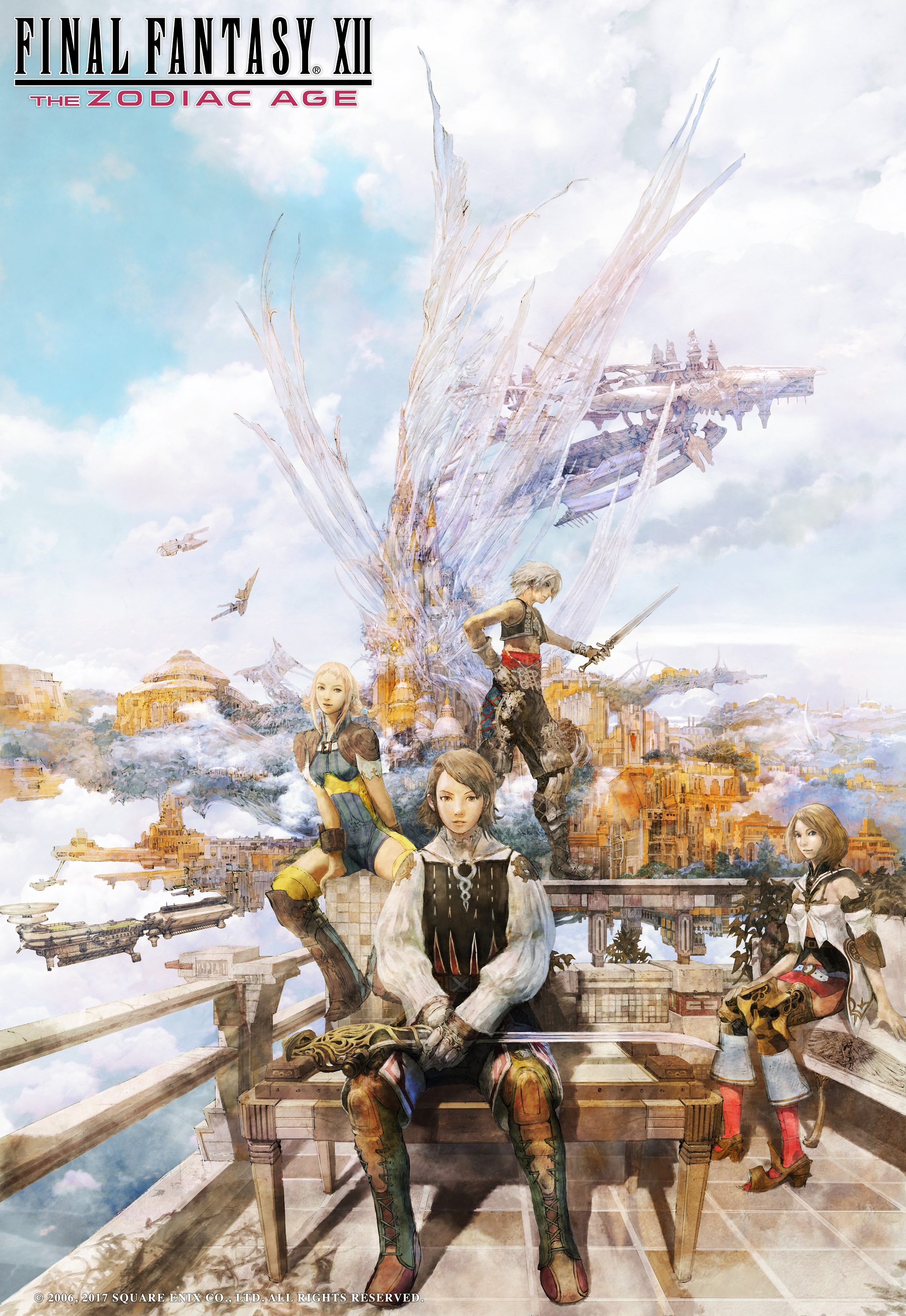 FINAL FANTASY XII THE ZODIAC AGE è disponibile per PlayStation®4. Per maggiori informazioni, visita: QUI
Fonte: Square Enix
Argomenti correlati a:
Final Fantasy XII: The Zodiac Age, superato il milione di copie vendute / Nuovo video e artwork
---