Sia i fan di vecchia data che i nuovi arrivati sono invitati ad immergersi nel fantastico mondo di Ivalice grazie al lancio di FINAL FANTASY® XII THE ZODIAC AGE™ per PlayStation®4. Il gioco include una serie di miglioramenti, tra cui una grafica e una colonna sonora in alta definizione, un sistema di battaglia rinnovato e altro ancora, che rendono FINAL FANTASY XII THE ZODIAC AGE la versione definitiva di questo classico della serie.
Puoi vedere il trailer di lancio in basso:
In FINAL FANTASY XII THE ZODIAC AGE viaggerai per il vasto mondo di Ivalice, un luogo dove regna la magia e le aeronavi solcano i cieli. Il piccolo regno di Dalmasca si trova catapultato nel bel mezzo di una guerra che lo lascia in uno stato di rovina ed incertezza. La principessa Ashe, sola e unica erede al trono, guida la Resistenza con la speranza di porre fine all'occupazione della sua terra insieme a Vaan, un giovane che ha perso la sua famiglia in guerra. La storia ha inizio quando questi due improbabili alleati si incontrano e insieme combattono per liberare la loro madrepatria.
FINAL FANTASY XII THE ZODIAC AGE include l'innovativo sistema Gambit, aggiornato e affiancato dal nuovissimo Zodiac Job System, che migliora il sistema originale del tabellone delle licenze e permette ai giocatori di sviluppare due tra i 12 mestieri disponibili per ogni personaggio. Questi aggiornamenti, insieme alla nuova modalità accelerata, alla funzione di salvataggio automatico e ai tempi di caricamento ridotti, permettono ai giocatori di vivere una grandiosa avventura in un mondo di Ivalice migliorato e rinnovato.
FINAL FANTASY XII THE ZODIAC AGE è ora disponibile per PlayStation®4.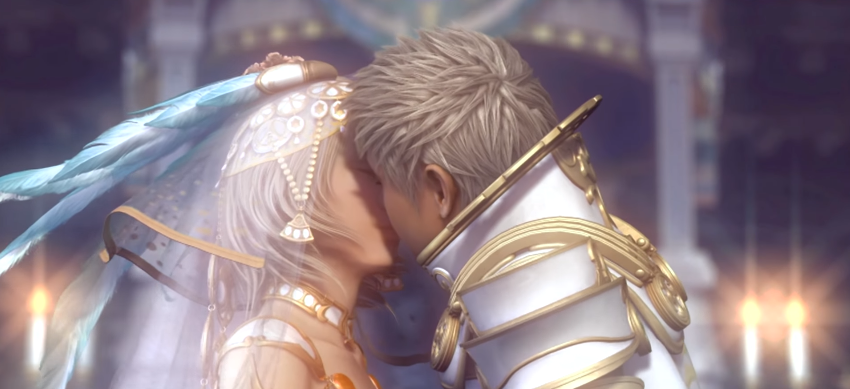 Argomenti correlati a:
Final Fantasy XII: The Zodiac Age, da oggi disponibile per console PS4 – Video
---