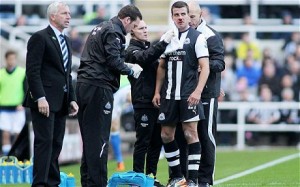 EA ha pubblicato le cifre delle vendite per FIFA 12 è uno dei migliori titoli dell'editore anche dei giochi di calcio in vendita con oltre 8 milioni nel primo mese.Gli 8 milioni di vendite per Fifa 12 è stato uno dei traguardi di EA, uno dei migliori risultati insieme a Madden 12 e The Social Sims su Facebook.Complessivamente le vendite sono ammontate a poco più di $ 1 miliardo. Superiore alle attese e in un anno di un aumento del 17% su base annua.Le vendite digitali sono aumentate del 30% mentre le vendite di Smartphone con un impressionante 87%.

Non è tutto rose e fiori, però,la loro ultima release, Battlefield 3, ha perso molto per le vendite.Ecco le principali metriche:
– The Social Sims (TM) lanciato nel mese di agosto ed è il 2 gioco su Facebook. Secondo AppData, il gioco ha oltre 8 milioni di utenti attivi per giorno e quasi 40 milioni di utenti mensili attivi.
– Su ultimi dodici mesi, il fatturato digitale è stato 904 milioni dollari, in crescita del 37% anno ,nello stesso periodo,il contenuto era 335 milioni dollari, in crescita del 74% anno su anno.
Argomenti correlati a:
FIFA 12 vende 8 milioni nel primo mese
---