ENDLESS SUMMER: Una lunga settimana di festeggiamenti per celebrare la stagione più calda (in tutti i sensi) dell'anno, i videogiochi e l'universo Endless, ma soprattutto la nostra fantastica community. Rilassati con gli streaming quotidiani, partecipa a divertenti competizioni con gli altri giocatori e scopri tutti i nostri scenari con sfide a tema estivo.
Come se non bastasse, aggiunte ulteriori ricompense da ottenere tramite Games2Gether. Scopri il sapore dell'Endless Universe con le ricette per cocktail & mocktail, celebra l'amore per i giochi Endless scaricando i nuovi sfondi a tema e, solo per un periodo limitato di tempo, ottieni gratuitamente due titoli classici SEGA.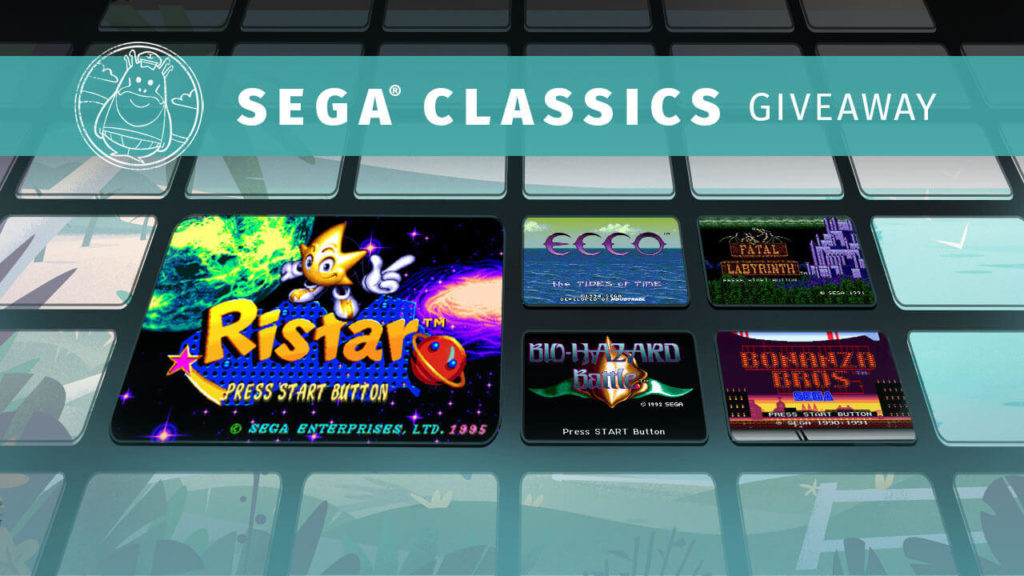 Giveaway di giochi SEGA – Scegli 2 giochi gratuiti tra 5: a vostra disposizione ci sono 5 giochi classici SEGA. Potete sceglierne 2 entro l'11 luglio tramite la pagina ricompense di Games2Gether e sbloccarli per sempre su Steam.

Ecco the Tides of Time
Ristar
Bonanza Bros
Bio-Hazard Battle
Fatal Labyrinth

Stream quotidiani: per la prima volta anche in tedesco e francese, e non mancheranno ospiti speciali!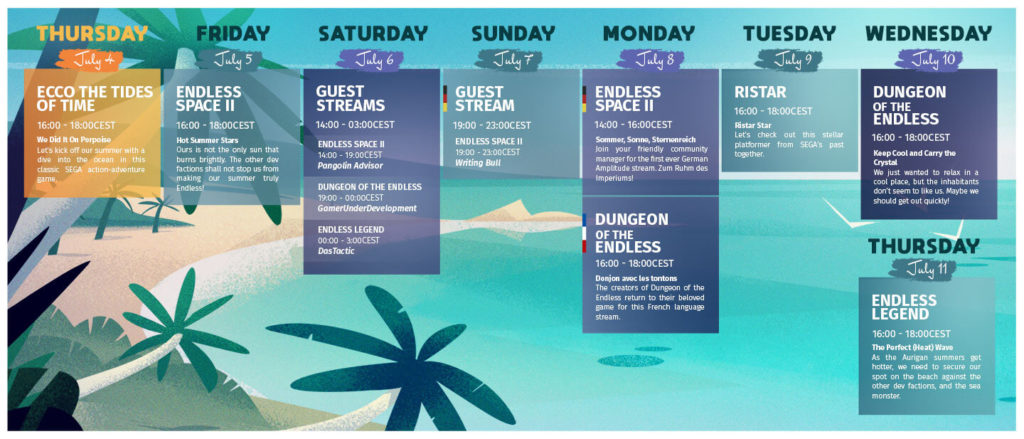 Attività: crea la tua scena di Love Thyself nella nostra amichevole Horatiothon, o tenta la fortuna contro alcune fazioni di Endless Space 2 create appositamente dagli sviluppatori. Ottieni un nuovo distintivo Endless Summer G2G e dai lustro alla tua presenza nella community!
Cocktail & Mocktail: scarica un fantastico ricettario di libagioni in PDF direttamente dall'Endless Universe! Serve aiuto con le creazioni? Abbiamo anche degli ottimi video didattici con l'unico e inimitabile Jeff Spock.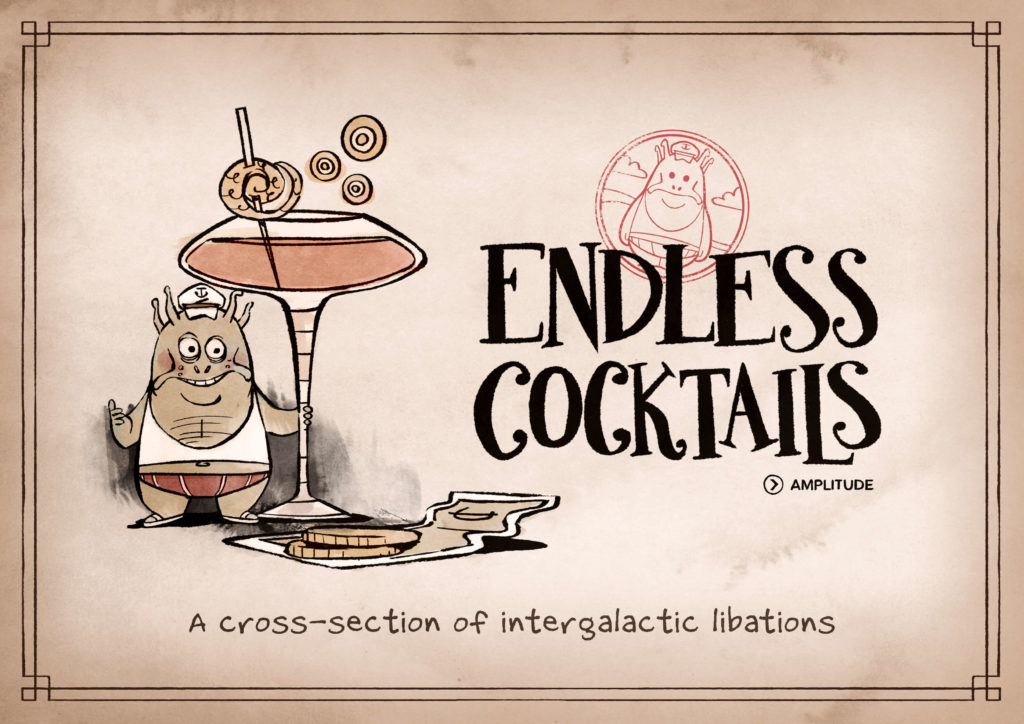 Argomenti correlati a:
Endless Summer: è il momento di un giveaway di classici SEGA
---