Ultimate Games SA ha annunciato che Electro Ride: The Neon Racing , un racing neon con vibrazioni retro-futuristiche, arriva su Nintendo Switch il 27 novembre . I giocatori possono aspettarsi, tra le altre cose, una guida dinamica dei modelli, veicoli e rac e brani ispirati ai paesi orientali, diverse modalità di gioco e una originale colonna sonora synthwave.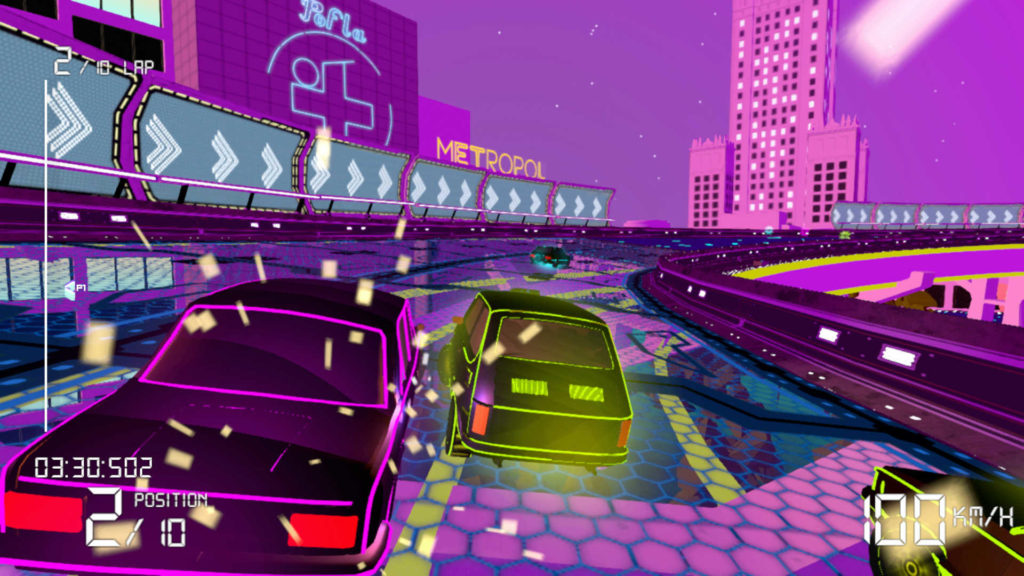 Nel luglio di quest'anno Electro Ride: The Neon Racing ha debuttato su PC ed è stato accolto molto bene dai giocatori. Il gioco di corse creato da Sylwester Osik ha attualmente una valutazione positiva del 100% su Steam. Ultimate Games SA è responsabile della conversione e della pubblicazione del gioco su Nintendo Switch.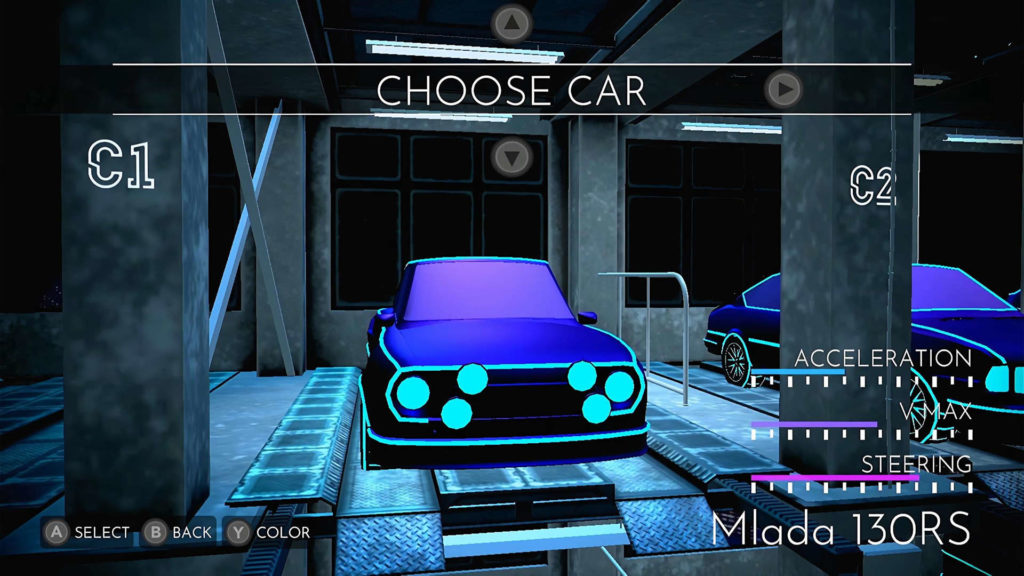 "Electro Ride è un racing al neon piena di vividi colours, alte velocità e colour-sensibili strisce nitro. Mentre è, ovviamente, un gioco arcade, la fisica gioca un ruolo importante. Ogni macchina ha una sensazione leggermente diversa e talvolta è necessario premere i freni. Il gioco è ambientato in un mondo alternativo, che unisce la realtà grigia est-europea con una città neon retro-futuristica"- ha detto Sylwester Osik , il creatore del gioco .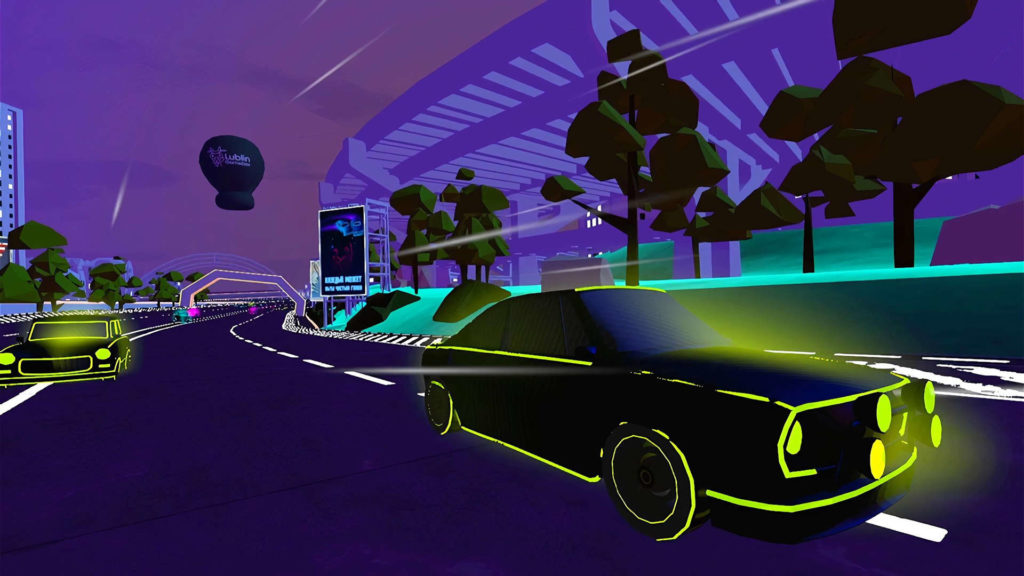 Le auto sono modellate su veicoli sviluppati nel 20° secolo nei paesi della Blocco orientale, tra cui Repubblica popolare polacca, Germania orientale, Cecoslovacchia, Bulgaria e Unione Sovietica . I brani stessi si basano anche su città che appartenevano alla sfera di influenza comunista negli anni 1945-1989 (tra cui Varsavia, Berlino Est, Praga, Sofia e Mosca).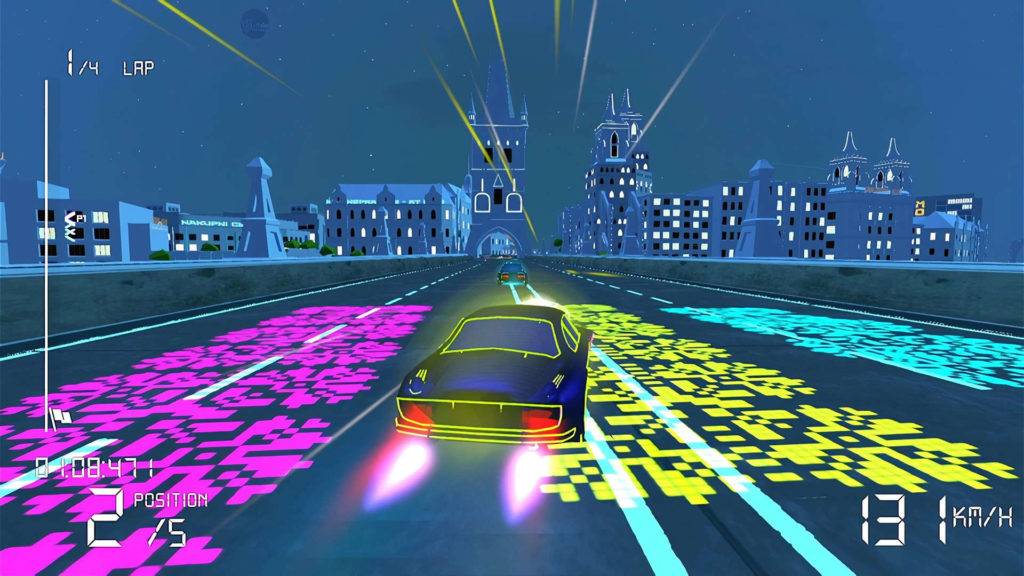 Electro Ride: The Neon Racing offre ai giocatori diverse modalità di gioco. La principale è la modalità storia estesa, che richiede circa 4 ore per essere completata con l'impostazione di difficoltà più semplice. In questa modalità, i giocatori competono in vari tipi di gare e di tanto in tanto devono affrontare un boss. Sono disponibili anche modalità aggiuntive, tra cui Time Attack, Last Man Standing e Ghost Race. Electro Ride: The Neon Corsa dispone anche di split – multiplayer screen.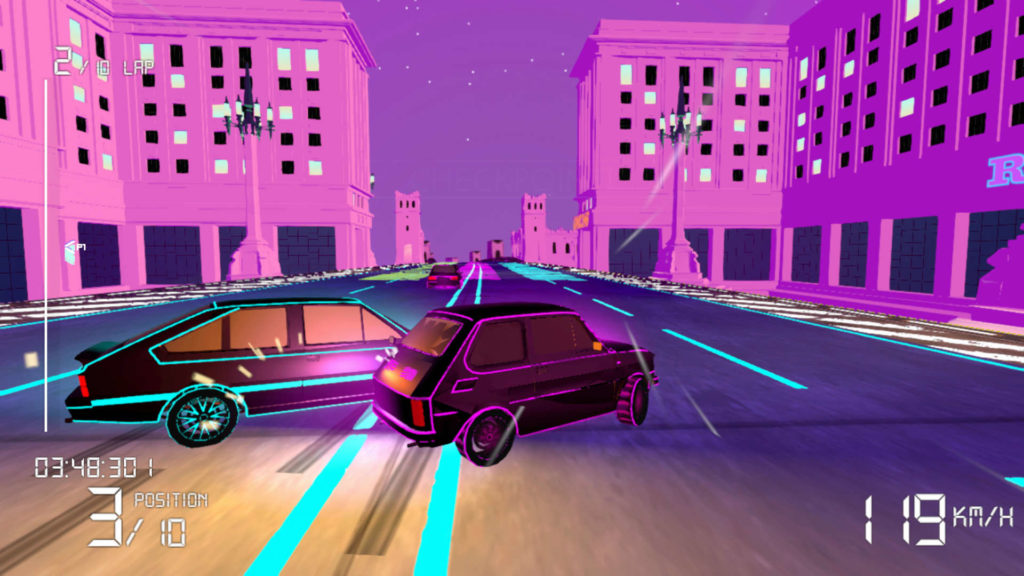 Lo stile è amplificato dalla colonna sonora original e synthwave composta da Maciej Kulesza.
Argomenti correlati a:
Electro Ride: The Neon Racing arriva domani su Nintendo Switch
---