Milestone annuncia il Track Editor Contest di Monster Energy Supercross – The Official Videogame 4, una nuova ed originale competizione per i giocatori di tutto il mondo.
Disponibile da aprile, il Track Editor Contest porterà alla luce le migliori creazioni della community. Hai mai sognato di dare vita alle tue piste? E' proprio quello che sta per succedere.
A partire dal 14 Aprile i giocatori avranno l'occasione di creare una pista che verrà inclusa nel campionato ufficiale 2022! Questa è la prima volta nella storia che una creazione in-game diventerà qualcosa di reale.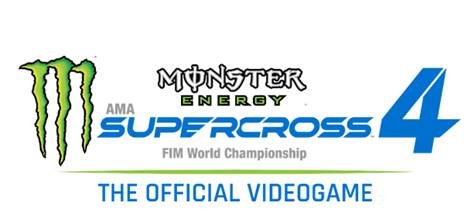 Come funziona? Tra il 14 aprile 2021 e il 14 giugno 2021, i giocatori che vogliono prendere parte al concorso devono progettare un tracciato virtuale attraverso il sistema di "track editor" presente in Monster Energy Supercross – The Official Videogame 4.
"Chiediamo ai giocatori di liberare la loro creatività, immaginare come dovrebbe essere la pista dei loro sogni e renderla letteralmente reale! Questa è un'occasione unica, una situazione irripetibile: hai la possibilità di vedere il tuo pilota preferito correre sulla tua pista!
Se hai mai desiderato una sfida come questa, ora è il momento di partecipare. Monster Energy Supercross – The Official Videogame 4 ti offre tutti gli strumenti, il resto dipende da te e dalla tua creatività.
Al termine della sfida, una giuria composta da diverse personalità del settore selezionerà i 25 migliori tracciati. Successivamente una commissione tecnica deciderà qual è la migliore: questa sarà la pista che verrà ricreata!"
Scopri i dettagli ed il regolamento ufficiale qui: Regolamento Bando Concorso
Il Track Editor Contest sarà disponibile su PlayStation 4, PlayStation 5, Xbox One, Xbox Series X|S e PC STEAM dal 14 Aprile.
Argomenti correlati a:
Ecco il Track Editor Contest, per tutti i giocatori di MONSTER ENERGY SUPERCROSS – THE OFFICIAL VIDEOGAME 4
---