Tanti video game play e trailer all'E3 2016 anche per il nuovo nato della notissima saga Nintendo Fantasy: The Legend Of Zelda: Breath of the Wild stavolta valica i confini dello scibile, diventa open e traccia un solco tra sé e il resto dei suoi predecessori.
Sì perché, come gli stessi produttori hanno affermato sul sito ufficiale e all'E3 2016, Dimenticate tutto quello che sapevate sui giochi di The Legend of Zelda. Entrate in un mondo di scoperta, esplorazione e avventura in The Legend of Zelda: Breath of the Wild , un nuovo gioco che segna un vero e proprio di confine di rottura nella serie acclamata. Viaggia attraverso i campi, attraverso boschi e vette, come si scopre quello che è diventato il regno in rovina di Hyrule in questa splendida avventura all'aria aperta.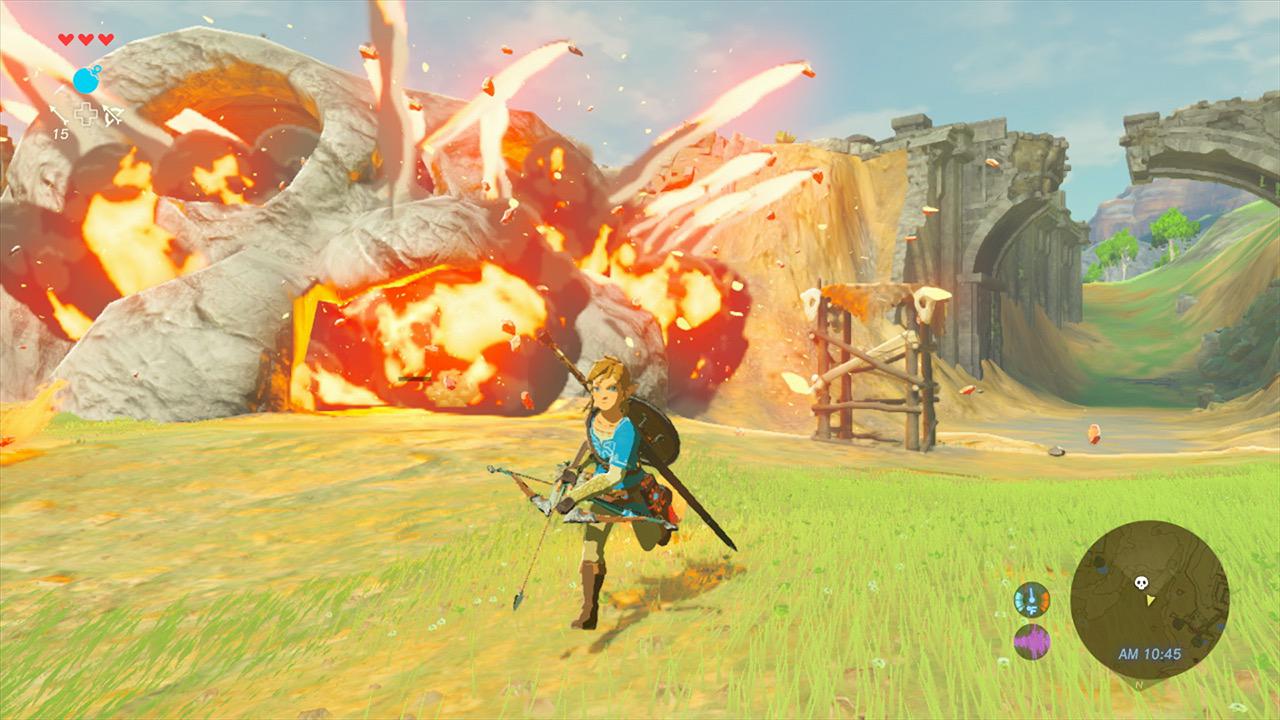 La data di rilascio per le console Nintendo Wii U e 3DS è fissata per il prossimo anno, ma gli amanti delle avventure di Zelda non potranno che essere contenti di poter attendere per avere un prodotto che dà non solo continuità alla serie ma si discosta di parecchio con le nuove trovate di gameplay e di grafica di Nintendo.
Uno dei tantissimi Video Game Play di The Legend Of Zelda: uscita 2017

Fonte: Nintendo, E3 2016
Argomenti correlati a:
E3 2016, Nintendo presenta The Legend of Zelda: Breath of the Wild
---