Idea Factory annuncia che due nuovi OVA: Nep-Nep Festival e Little Purple Sunshine per Hyperdimension Neptunia ™: The Animation sono ora disponibili su Steam ® ! Per la prima volta in occidente, gli OVA sottotitolati in inglese, cinese tradizionale e cinese semplificato possono essere trasmessi in streaming tramite il client Steam su Steam,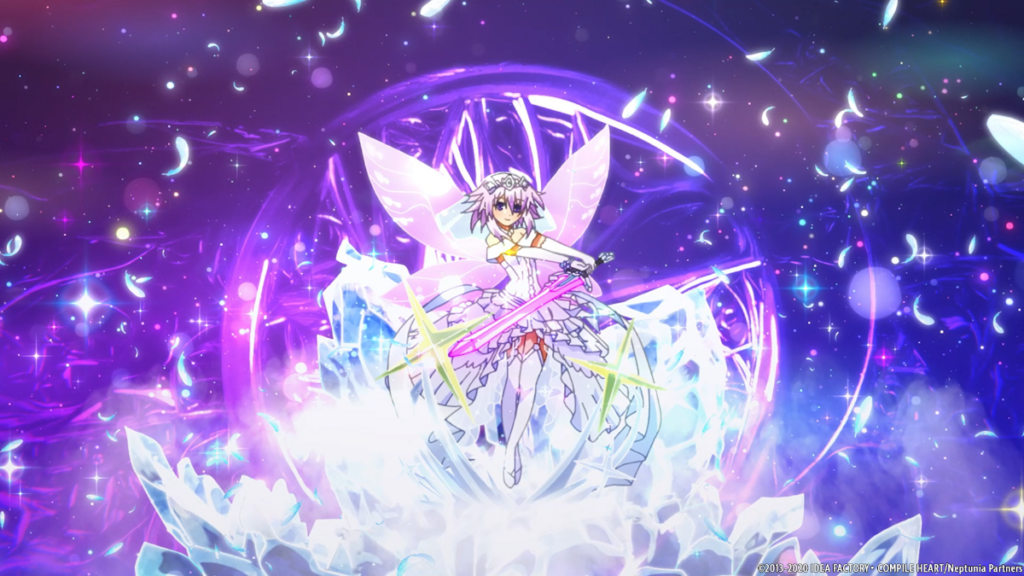 Tieni presente che la disponibilità di questi OVA, così come di tutte le versioni video sulla piattaforma Steam, non sarà più disponibile per lo streaming o l'acquisto a partire dal 1° novembre. Utenti che hanno Hyperdimension Neptunia: The Animationi video (o qualsiasi video su Steam) potranno comunque guardare tutti i video acquistati nelle loro librerie di Steam.

Oggi è il Cosplay Party di Planeptune! Il nostro ospite Neptune è completamente stanco dei preparativi per la festa. Poi scopre che la vecchia Neptune, che ha incontrato in montagna durante le sue vacanze estive, stava arrivando in questa dimensione. Nepgear e i suoi amici decidono di lasciare Neptune mentre lei finisce di prepararsi per la festa e vanno a prendere Older Neptune. Tuttavia, quando Nepgear e i suoi amici tornarono, trovarono Neptune completamente bruciato!

Arfoire ha un nuovo asso nella manica per sconfiggere le Dee, un mostro segreto chiamato Level Trick. Durante una feroce battaglia tra le Dee e questo nuovo nemico, Level Trick colpisce le Dee con l'attacco "Level Down", un'abilità che riduce il tuo livello e la tua età. Improvvisamente, l'età delle Dee declinò rapidamente, così come Arfoire che fu accidentalmente colpito dall'attacco Level Down. Nepgear e le sue sorelle hanno tentato di trovare le Dee dopo i tentativi falliti di contattarle. Alla fine riuscirono a trovare tutte le Dee, tranne Nettuno… Nel frattempo, Neptune e Arfoire vivevano insieme in una fattoria di melanzane. A causa dell'attacco Level Down, Neptune e Arfoire ora soffrono di amnesia. In quanto ex nemici mortali, cosa accadrà all'improbabile coppia che vivrà insieme?
Argomenti correlati a:
Due nuovi OVA: Nep-Nep Festival e Little Purple Sunshine per Hyperdimension Neptunia: The Animation sono ora disponibili su Steam
---