Thunderful Publishing e Tag Of Joy sono lieti di annunciare che Crowns and Pawns: Kingdom of Deceit farà parte dell'evento Big Adventure di Steam, a partire da oggi, tramite una nuova demo che darà ai giocatori una sbirciatina misteri intriganti, enigmi soddisfacenti e splendidi scenari dipinti a mano che saranno offerti nella versione completa del gioco.
Diretto dall'art director di Broken Sword 2.5, Crowns and Pawns: Kingdom of Deceit prende ispirazione da classici dell'avventura come Broken Sword e Syberia, offrendo al contempo una versione moderna e unica del genere che porta alla luce le parti meno esplorate della misteriosa storia europea, dalle storie leggendarie del Granducato di Lituania, alla trama malvagia del KGB.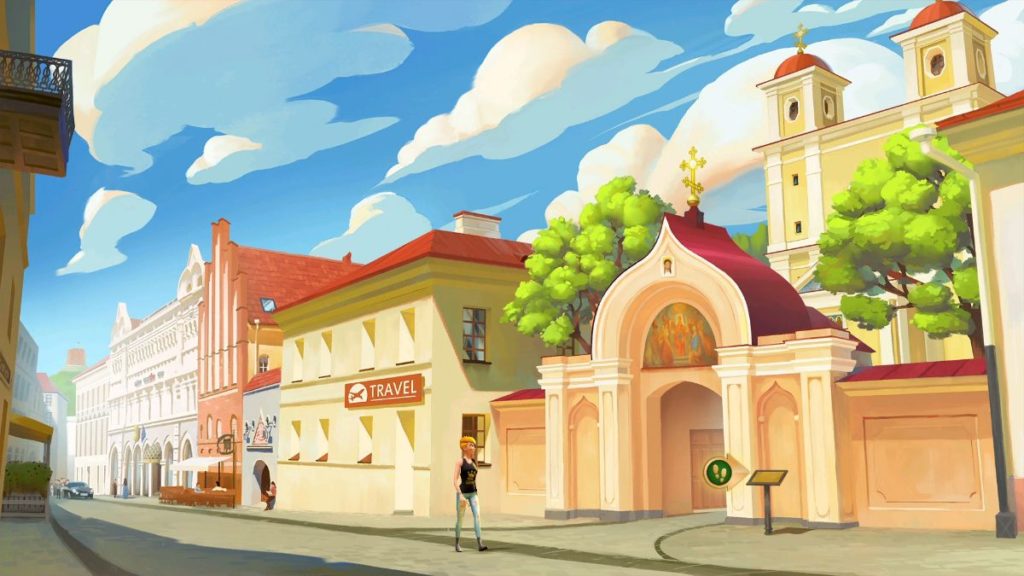 Assumi il ruolo di Milda, una ragazza di Chicago che riceve inaspettatamente l'ultima volontà del nonno dalla Lituania: a quanto pare, è l'ultima custode di un misterioso segreto di famiglia. Curiosa di sapere quale potrebbe essere il segreto, Milda vola in Europa per cercare di scoprirlo e in poco tempo si ritrova coinvolta nella ricerca di una reliquia perduta e di storie su un re senza corona.
Nella demo giochi al secondo capitolo del gioco, in cui Milda è appena arrivata da Chicago a casa di suo nonno per la prima volta, alla ricerca di indizi che possano aiutarla a capire cosa sta succedendo. La nuova demo presenta un'interfaccia utente rivista che rende i controlli più semplici e intuitivi e aggiunge il doppiaggio.
"Questa affascinante demo offre ai giocatori un'idea di cosa aspettarsi dal gioco in termini di enigmi e storia, ma stai certo che c'è molto altro in arrivo!" ha detto il direttore del gioco Šarūnas Ledas. "Nel gioco completo porteremo i giocatori in un viaggio attraverso l'Europa, introducendoli in una straordinaria serie di siti e un elenco eclettico di personaggi memorabili. Speriamo che i giocatori apprezzino questo assaggio di ciò che viene offerto e non vediamo l'ora di avere la possibilità di condividere di più".
Argomenti correlati a:
Crowns and Pawns: Kingdom of Deceit, demo su Steam disponibile
---