Correva l'anno 399 a.C. e Roma sembrava già destinata alla gloria. Tuttavia, la sua stessa esistenza era in bilico sul filo di un rasoio. Rise of the Republic è un'espansione che introduce una nuova campagna per ROME II, che racconta gli eventi che portarono alla Seconda Fondazione di Roma e oltre, dove la nascente repubblica deve ritagliarsi un posto nella storia… o crollare provandoci. Rise of the Republic sarà disponibile dal 9 agosto. Guarda il trailer:
Rise of the Republic può vantare una mappa della campagna che rappresenta in maniera iper dettagliata l'Italia e i suoi confini più vicini. L'espansione introduce nove fazioni giocabili, che includono Roma, la grande città stato di Siracusa e l'ambiziosa tribù gallica dei Senoni. La nuova funzionalità delle azioni governative permette ai giocatori di attivare bonus specifici per le proprie fazioni, e di compiere scelte cruciali, relative alle singole zone del territorio, ispirate agli eventi storici dell'epoca.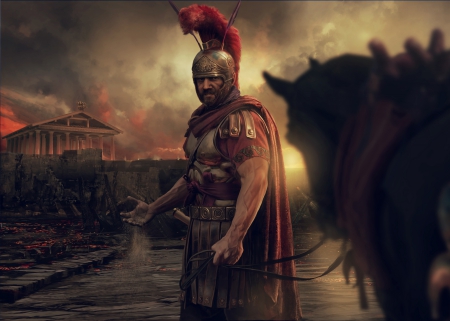 Disponibile in contemporanea con Rise of the Republic, Ancestral Update introduce l'albero genealogico in tutte le campagne di ROME II. La rappresentazione visiva della famiglia e della nobiltà permette ai giocatori di interagire con i personaggi, creare legami e alleanze con le altre fazioni e tessere intrighi per raggiungere i propri obiettivi. L'aggiornamento Ancestral Update sarà lanciato inizialmente come beta opzionale ed è disponibile adesso.
Fonte: SEGA
Argomenti correlati a:
Costruisci le fondamenta dell'Impero in Rise of Republic, la nuova entusiasmante campagna prequel per Total War: ROME II, disponibile dal 9 agosto
---