Un epico gioco di ruolo tattico pieno di maledizioni e poteri da sciamano, The Way of Wrath , conta alla rovescia le ultime 24 ore della sua campagna di successo su Kickstarter dopo essere stato confermato per Steam, GOG e Nintendo Switch!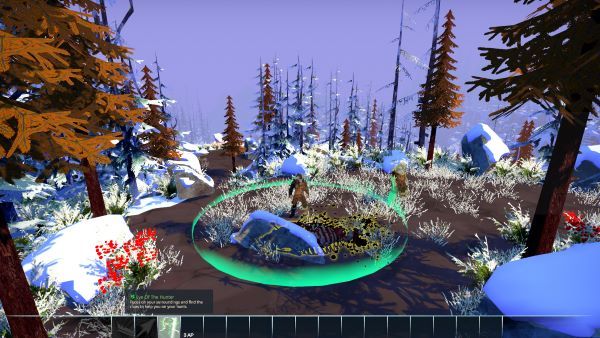 The Way of Wrath ha già raggiunto una serie di obiettivi della comunità e ha iniziato a raccogliere impegni verso gli obiettivi estesi che includono animali domestici, combattimenti in tempo reale e altri. Lo sviluppatore ha anche introdotto uno sconto del 30% su Late Bird per tutti i premi di livello più alto, incluso Mythic, che garantisce un'apparizione cameo a vita per il tuo personaggio creato in qualsiasi tipo di media che copra l'universo di The Way of Wrath . 
Chi volesse supportare The Way of Wrath nella campagna Kickstarter sostenendo il progetto in cambio di ricompense esclusive:
QUI
The Way of Wrath è un narrative- GDR tattico guidato con combattimenti dinamici a turni e un mondo non lineare in cui le tue decisioni contano. Ambientati in una pseudo-storica età del bronzo, i paesaggi invernali meticolosamente realizzati a mano di The Way of Wrath ribollono di sciamani, superstizioni e rituali oscuri. I giocatori sono incaricati di unire un esercito di nomadi dilaniato dalla guerra mentre si preparano per un imminente assalto nemico. Forgia il tuo destino di tiranno, imbroglione o nobile leader, ma ricorda, ogni azione ha delle conseguenze.
Argomenti correlati a:
Confermato il gioco di ruolo sciamanico "The Way of Wrath" per Nintendo Switch
---