Spike Chunsoft ha lanciato un trailer di lancio di Conception PLUS: Maidens of the Twelve Stars, in questo trailer mostra le eccitanti meccaniche di gioco di Conception PLUS, nonché le opzioni di dialogo carine (o frustranti) che puoi avere con le Star Maidens. Sai quale Star Maiden condivide il tuo segno zodiacale?
Conception PLUS rinascerà la prossima settimana, sarà disponibile per PlayStation 4 e Steam (PC) il 5 novembre 2019 (NA) e l'8 novembre 2019 (UE).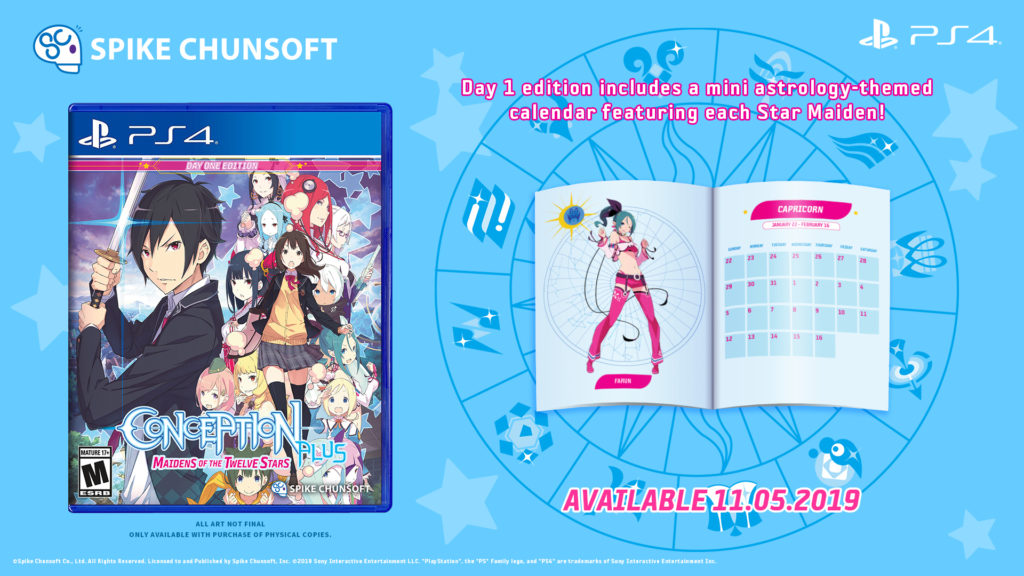 L' edizione Day 1 fisica include un mini calendario a tema astrologico con ogni Star Maiden.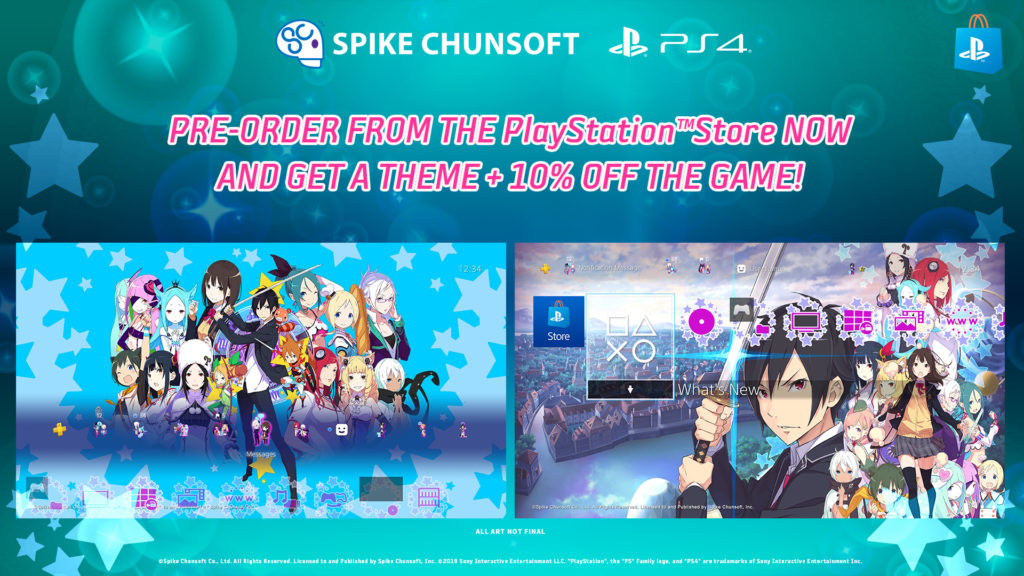 Pre-ordinando digitalmente Conception PLUS si ottiene un tema esclusivo per PlayStation 4 e uno sconto del 10% .
La versione Steam di Conception PLUS includerà una colonna sonora digitale e uno sconto del 10% per un tempo limitato!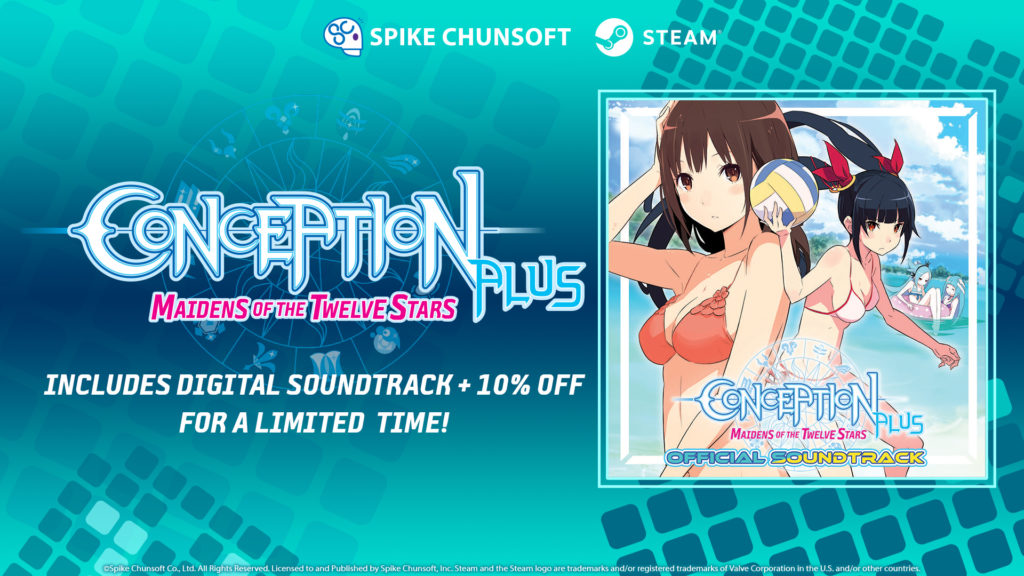 Spike Chunsoft ha comunicato la Livestream prevista per il 5 di novembre sul canale Twitch
Argomenti correlati a:
Conception PLUS: Maidens of the Twelve Stars, nuovo video trailer di lancio
---