Weird Beluga Studio annuncia l'arrivo di Clid the Snail su PC il 15 dicembre 2021.
Lo sviluppatore indie spagnolo, con il supporto del programma PlayStation Talents, ha inizialmente lanciato il gioco su PlayStation 4 e PlayStation 5 all'inizio di quest'anno. Ora, con il lancio su PC, Weird Beluga Studio ha dichiarato: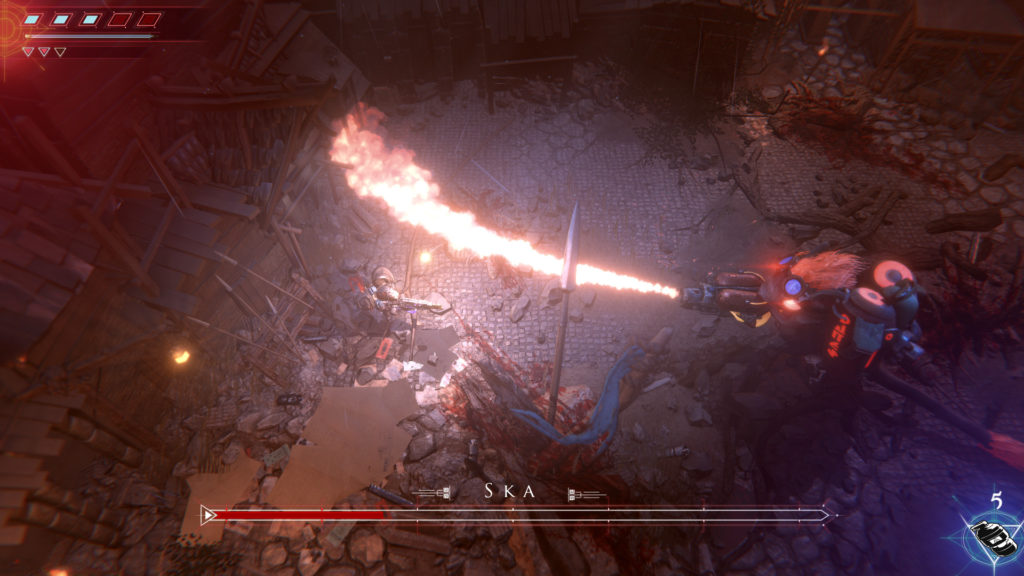 "Il PC è una piattaforma molto importante per noi, principalmente perché i giocatori PC sono un gruppo estremamente vario. Clid The Snail è un gioco di fantascienza molto pittoresco e oscuro con un sacco di umorismo e un gameplay stimolante, quindi non vedo l'ora che i giocatori PC lo provino". – Tomas Manzano (Programmer), Weird Beluga Studio.
Clid The Snail è una favola oscura su una lumaca umanoide scontrosa armata fino alla radula. Clid, la lumaca esiliata, unisce le forze con una peculiare banda di emarginati e ha il compito di sradicare una diffusa e fastidiosa piaga. Questo twin-stick shooter incoraggia il gioco creativo con la sua vasta gamma di armi e meccaniche, insieme all'esplorazione e alla risoluzione di enigmi in un mondo dall'aspetto cupo.
Clid The Snail sarà disponibile su PC via Steam, Epic Games Store, GOG, Humble e GeForce NOW.
Argomenti correlati a:
CLID THE SNAIL arriva su PC il 15 dicembre [novità]
---