Tribetoy ha annunciato che Bow Blood: Last Captain Standing , l'avventura su dirigibile generato proceduralmente, è ora disponibile su PlayStation 4, Xbox One, Nintendo Switch e PC.  Bow to Blood: Last Captain Standing è un roguelike action-strategy a giocatore singolo in cui assumi il comando di un dirigibile in una competizione a più stadi che viene trasmessa come un reality show televisivo. Lo scopo del gioco è quello di mantenere a galla la tua nave gestendo l'equipaggio mentre ti difendi dalle navi nemiche, forgia le alleanze e trama i tradimenti, il tutto mentre cerchi il tesoro. Proprio come ogni buon reality show, non sei qui per fare amicizia – essere un capitano spietato è un affare serio.
È inoltre presente un evento di community ispirato a Ready Player One in cui il primo giocatore a scoprire un tesoro segreto sarà immortalato per sempre nel gioco. Sarai il primo a trovare il bottino e diventare una leggenda?
GUARDA IL TRAILER DI LANCIO:
L'originale Bow to Blood è stato lanciato come esclusiva per PlayStation VR nell'agosto 2018 con grande successo di critica e questa nuova versione multipiattaforma aggiungerà una serie di nuove funzionalità e contenuti. Questo aggiornamento include una nuova impostazione di difficoltà Hard, più nemici e visuali migliorate che rendono la distruzione del dirigibile più soddisfacente che mai. Coloro che possiedono il gioco PSVR originale riceveranno tutti i nuovi contenuti, insieme alla possibilità di giocare al di fuori della realtà virtuale, gratuitamente. Per l'esperienza full immersive per i giocatori PC, Bow to Blood: Last Captain Standing offrirà supporto Oculus Rift e HTC Vive.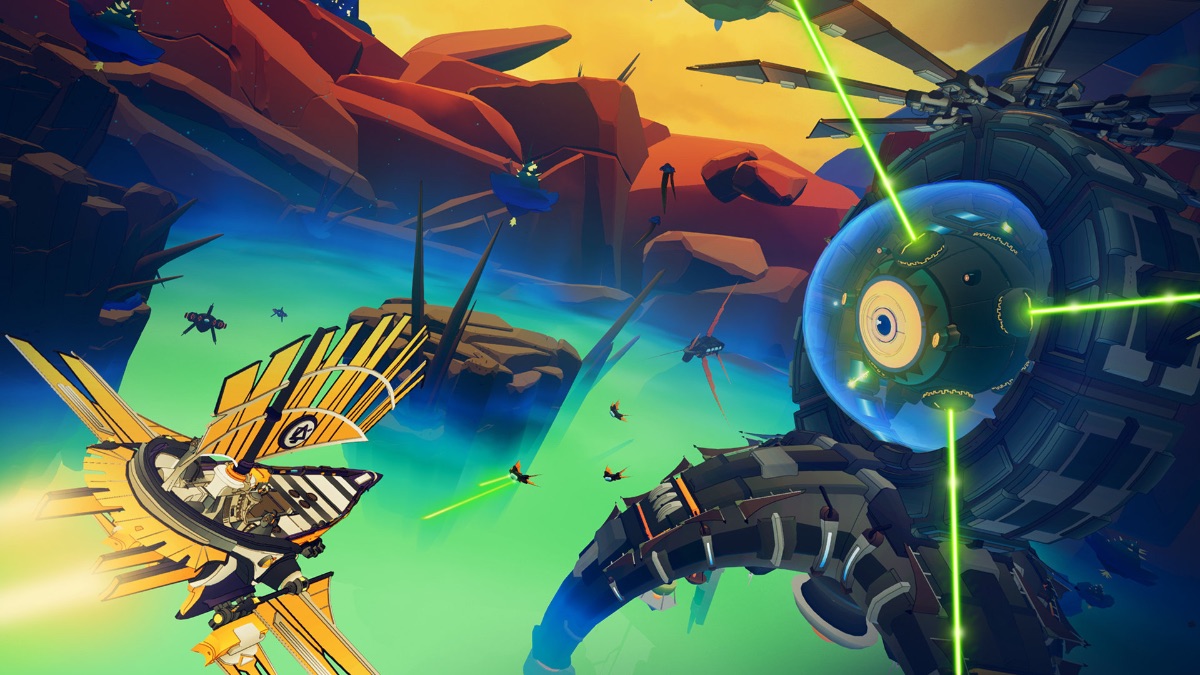 Matt Hoesterey, co-fondatore e direttore del design di Tribetoy: "Abbiamo rielaborato il gioco da zero con una grafica migliorata e nuovi contenuti che speriamo possano godere a tutti i giocatori. Inoltre auguro buona fortuna a tutti gli eventi della community, i giocatori si sfideranno per diventare immortalati nel prossimo aggiornamento del gioco! "
Argomenti correlati a:
Bow to Blood: Last Captain Standing, lo strategico action roguelike è disponibile su PS4, X1, Switch e PC
---