Sarà possibile giocare gratuitamente a Borderlands 2 e a Dishonored per tutto il weekend su Steam. Infatti, fino alle ore 22, ora locale, Steam concederà di giocare in maniera totalmente 'free' ai due giochi a tutti gli appassionati e i fan della piattaforma, basterà loggarsi e giocare, per poi acquistarlo, solo dopo la timeline, a prezzi bassissimi.
Borderlands 2 godrà infatti di uno sconto pari al 75%, a partire dalle ore 22 di domenica 24 agosto e per tutti coloro che ne abbiano apprezzato le performance gratuitamente. Un'occasione, per gli appassionati di Giochi di ruolo e azione in versione animation, infatti, il costo sarà ridotto fino a 11,24 Euro, per la versione Game of the Year che comprende nel pacchetto 10 oggetti: Borderlands 2, Borderlands 2 – Captain Scarlett and her Pirate's Booty, Borderlands 2 – Psycho Pack, Borderlands 2: Collector's Edition Pack, Borderlands 2: Creature Slaughterdome, Borderlands 2: Mechromancer Pack, Borderlands 2.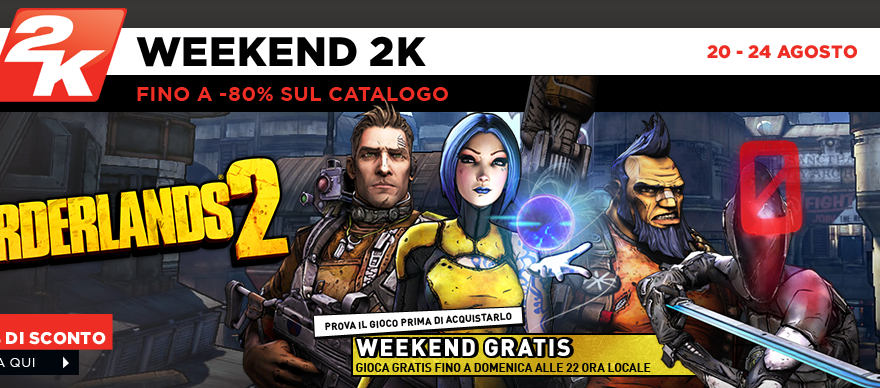 La formula di Steam, 2k Week comprenderà anche la possibilità di testare gratuitamente (fino alle ore 22 di domenica sera) anche il gioco Dishonored e poi, anche di acquistarlo a poco più di 3 Euro, ma solo fino al 25 di agosto. Dishonored è un coinvolgente gioco d'azione in prima persona in cui vesti i panni di un assassino soprannaturale votato alla vendetta. Elimina i tuoi nemici con creatività grazie al sistema di combattimento flessibile, ai poteri soprannaturali e agli insoliti gadget a tua disposizione. Sfrutta le ombre per liberarti dei nemici in modo silenzioso, oppure affrontali direttamente con mosse fulminee. A prescindere dalle tue azioni, l'esito di ogni missione sarà legato alle scelte che compirai.
[gard]
Non ci resta che testare i giochi e poi, al limite, potremmo anche approfittare della straordinaria formula 2k Week di Steam e prenderli scontati del 75-80%.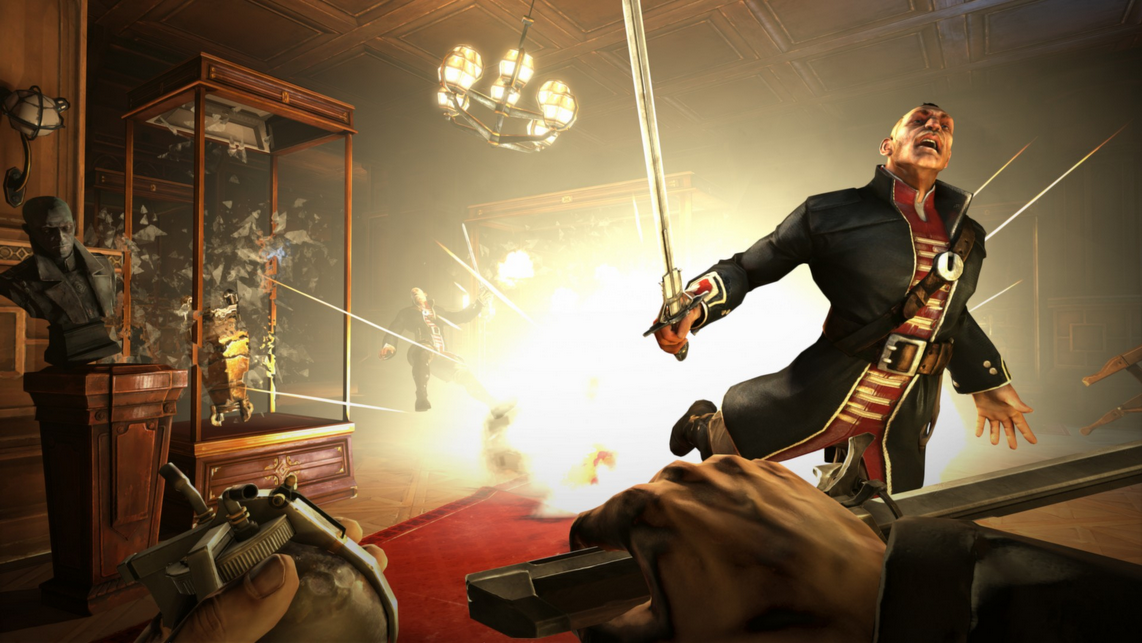 Argomenti correlati a:
Borderlands 2 e Dishonored free fino alle 22 di domenica su Steam
---