Oggi è stato pubblicato il calendario completo di entrambi i giorni della BlizzConline: dai un'occhiata agli eventi che Blizzard ha in serbo per venerdì 19 e sabato 20 febbraio, tutto completamente gratis.
Gli spettatori possono cominciare a pianificare la loro visione della BlizzConline attraverso sei diversi canali di streaming: cinque dedicati a World of Warcraft, Hearthstone, Diablo, Overwatch e ai giochi di strategia, ossia StarCraft, Warcraft III: Reforged e Heroes of the Storm, e un canale principale di Blizzard che trasmetterà una selezione delle conferenze degli altri canali.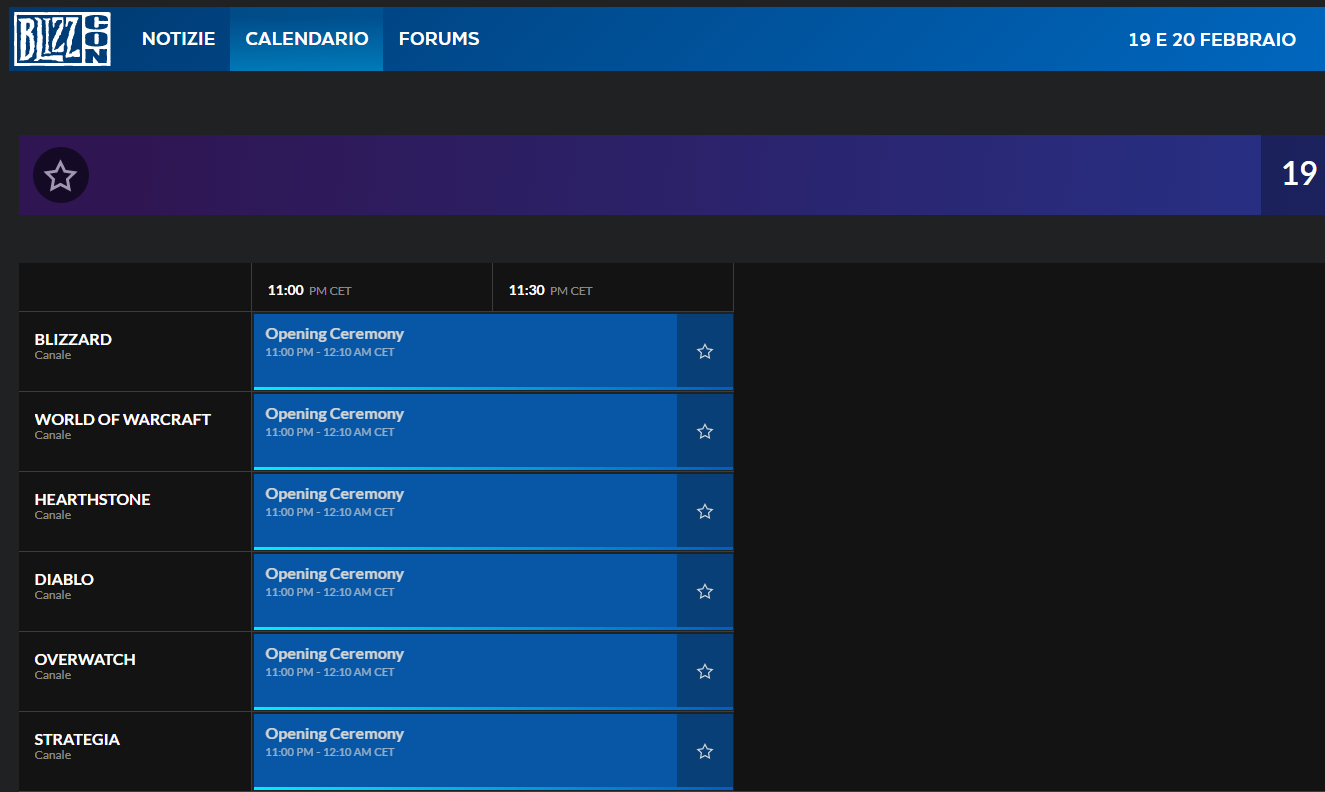 Le varie parti della BlizzConline verranno anche archiviate come VOD dopo essere andate in onda, così che chi si è perso qualcosa dello show possa rivederlo.
Il calendario è qui: https://blizzcon.com/it-it/schedule
Argomenti correlati a:
BlizzConline, il calendario dell'evento è stato pubblicato
---