Redstone Interactive e Offworld Industries sono lieti di annunciare che per la durata del fine settimana a partire dal 20 maggio, i giocatori potranno lanciarsi nell'acclamato FPS multiplayer della Prima Guerra Mondiale, Beyond the Wire gratuitamente su Steam . Ma c'è di più: chi è entusiasta di provare gli altri titoli di Offworld Industries potrà acquistare il bundle Steam di Tactical Shooter Experience appena rilasciato , che contiene non solo Beyond The Wire, ma anche l'amato FPS Squad moderno di Offworld.
Assicurati di immergerti in un'esperienza che PC Gamer ha definito un gioco che " finalmente combatte bene la prima guerra mondiale " e prova tu stesso i brividi viscerali di Beyond The Wire.
Puoi guardare il trailer del recente aggiornamento For King and Country qui (clicca sull'immagine):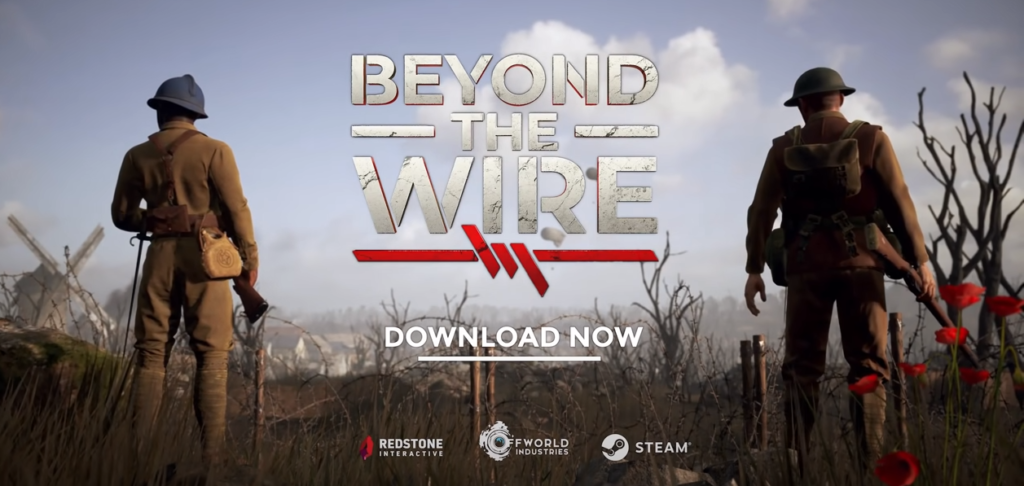 Beyond the Wire è uno sparatutto tattico su larga scala, con l'accento sulla fornitura di un'esperienza autentica e frenetica della prima guerra mondiale che è ricca di accuratezza storica. Beyond the Wire mira ad alzare il livello degli sparatutto della prima guerra mondiale, con una vasta gamma di armi della prima guerra mondiale, un mix di mappe estese e combattimenti di trincea ravvicinati e fino a 100 giocatori che invadono il campo di battaglia per rivendicare la vittoria.
Per coloro che desiderano continuare la lotta dopo l'evento gratuito del fine settimana, Beyond The Wire sarà disponibile con uno sconto del 35%.
Beyond The Wire ha recentemente ricevuto il suo più grande calo di contenuti – con il rilascio dell'attesissimo aggiornamento For King and Country, questo ha aggiunto 2 nuove fazioni, la British Expeditionary Force e gli Harlem Hellfighters, 3 grandi mappe distinte tra Séchault , Poelcapelle e Combles e una gamma di nuove armi con cui dominare e attaccare le prime linee.
Non c'è mai stato un momento migliore per entrare a far parte della comunità in continua crescita di Beyond The Wire e sperimentare lo sparatutto multiplayer definitivo della prima guerra mondiale.
Argomenti correlati a:
Beyond The Wire, il FPS Multiplayer gratuito su Steam per il free weekend
---