Bake'n Switch, il Brawler Party Co-Op è ora disponibile su PC via Steam.
L'atteso cooperativo di Streamline Games multiplayer online per 2-4 giocatori è ora disponibile su Steam: Preparati a unirti ai panettieri – Ginger, Rosemary, Thyme, Parsley, Sage and Salt – in un'avventura dolce e salata per salvare il mondo dalla diffusione dell'infezione da muffa!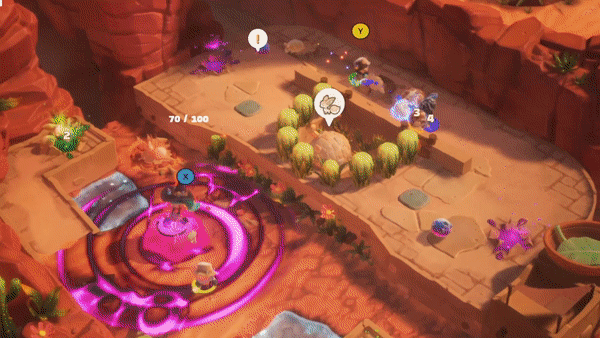 Con 100 livelli distribuiti in due mondi: le palme lussureggianti e le spiagge sabbiose di Tropic Toaster o il terreno desertico aspro e spietato di Serradurra – Bake 'n Switch ti farà combattere con o contro un massimo di 4 giocatori in co-op, livelli PvP o Squadra contro Squadra, dove è ogni panettiere vale per se stesso! Ognuna delle 7 razze di Bun ha il suo comportamento unico, che può aiutare e talvolta ostacolare i tuoi progressi mentre combatti attraverso un'azione di cottura frenetica livello dopo livello, combattendo contro i Mouldies per unire, perforare e cuocere queste adorabili palle di pasta prima che scada il tempo. Massimizza i tuoi punteggi per vincere costumi speciali e mettiti alla prova in mappe tempestose dove il tempo e i nemici sono più difficili. Ehi, è un compito impegnativo, ma qualcuno deve "impastarlo"! 
"Dopo tutto il lavoro che abbiamo svolto in Bake 'n Switch negli ultimi due anni, questa è davvero una giornata emozionante", ha affermato Stefan Baier, COO di Streamline Games. "Vogliamo ringraziare la nostra comunità incredibilmente vivace e divertente per tutto il supporto e non vediamo l'ora di sentire cosa ne pensate del prodotto finito. E non dimenticare di fare attenzione a Bake 'n Switch su Nintendo Switch e PlayStation presto! "
Visita il nuovo sito Web Bake 'n Switch per rimanere aggiornato sulle ultime notizie, inclusi i pacchetti di espansione GRATUITI e i DLC in arrivo a partire da ottobre 2020 e oltre, in modo che il tuo viaggio #getbaked non diventi mai stantio!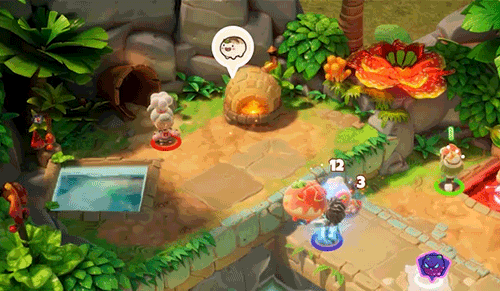 E non perdere i panini alla Gamescom la prossima settimana! In qualità di partner ufficiale del Gamescom Stream su TikTok, Bake 'n Switch sarà presente in due slot nel programma "Countdown Show of TikTok and Gamescom":
26 agosto da mezzanotte all'1 (CEST) Chat + segmento Let's Play con gli host Velafee e Rewinside.
27 agosto dalle 8: 00-9: 00 (CEST) Sessione di colazione con i presentatori RevedTV e Falcopunch e l'ospite speciale Malwanne (TBC).
Argomenti correlati a:
Bake'n Switch arriva oggi su PC su Steam
---