Breaking Walls ha rivelato la sua avventura esplorativa ispirata al documentario sulla vita di un aliante dello zucchero, AWAY: The Survival Series , in arrivo su Xbox One nel 2021. Inserisci il tuo documentario sulla natura personale come te scivola attraverso la foresta, supera i predatori e dai la caccia alla tua preda, il tutto mentre un narratore descrive ogni tua mossa.
AWAY: The Survival Series è un'avventura esplorativa ambientata in un lontano futuro in cui la natura ha reclamato il pianeta. Giocando nei panni di un piccolo aliante dello zucchero, vola attraverso gli abissi nebbiosi, salta da un albero all'altro e sali sulla cima della volta della foresta mentre intraprendi un viaggio per salvare la tua famiglia.
Mentre affronti queste terre selvagge, dovrai dare la caccia a piccole prede, combattere nemici più grandi e nasconderti dai predatori apicali. Salta, arrampicati e scivola attraverso i tuoi ambienti mentre risolvi enigmi di navigazione e fatti strada attraverso la fitta landa selvaggia.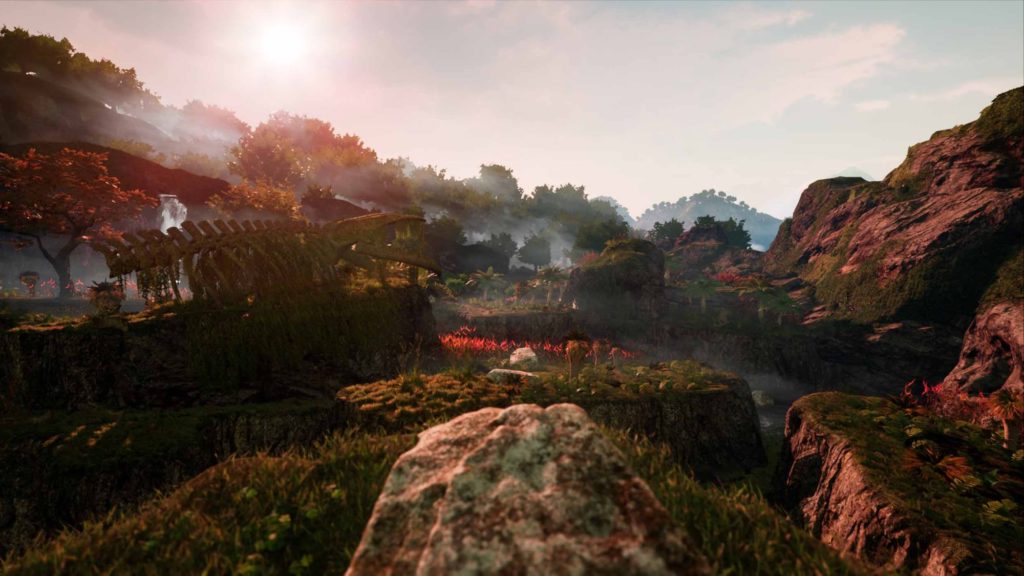 Lungo il percorso i giocatori scopriranno i misteriosi resti di una civiltà umana decaduta. Sebbene la maggior parte del gioco sia giocata dalla prospettiva del petauro dello zucchero, ci sono brevi sequenze in cui i giocatori possono controllare altri animali e insetti, come coleotteri, lucertole, granchi e altro. Il mondo di AWAY è vasto e selvaggio e c'è qualcosa di nuovo da scoprire dietro ogni angolo.
Breaking Walls è composto da un team stellare di veterani del settore che hanno lavorato a serie acclamate come Assassin's Creed, Prince of Persia e Far Cry . Inoltre, Breaking Walls ha collaborato con il compositore di Life and Planet Earth II Mike Raznick per creare un'incantevole colonna sonora orchestrale per AWAY: The Survival Series . Il risultato è un mondo naturale che prende vita con dettagli sorprendenti.
"Siamo orgogliosi di portare in trasferta: La serie di sopravvivenza per Xbox dove può scoprire un intero nuovo pubblico", ha detto Rompere Walls Co-fondatore e direttore creativo Laurent Bernier ". AWAY: The Survival Series è una lettera d'amore al mondo naturale, dove pericolo, bellezza, vita e morte sono tutti racchiusi insieme in un insieme coeso che ispira timore reverenziale. Chiunque ami i documentari sulla natura come Planet Earth, Blue Planet, Life e Our Planet , o semplicemente si goda una bella escursione attraverso i boschi di tanto in tanto, troverà molto da apprezzare in AWAY . "
Breaking Walls ha anche rilasciato una serie di rilassanti paesaggi sonori della natura registrati direttamente dal gioco. Immergiti nel mondo di AWAY con i suoni di una fitta foresta, il dolce richiamo degli uccelli e l'eco di una cascata lontana. Puoi ottenere i paesaggi sonori gratuitamente su awayseries.com/nature.
Argomenti correlati a:
AWAY: The Survival Series arriverà su Xbox nel 2021
---