AMC Games e Thunkd lanceranno "The Magnificent Trufflepigs" su PC il 3 giugno, inoltre, il gioco narrativo che rileva i metalli uscirà anche su Nintendo Switch entro la fine dell'estate.
Dal lead designer di Everybody's Gone to the Rapture , The Magnificent Trufflepigs è un gioco romantico in prima persona che rileva i metalli con Arthur Darvill ( Doctor Who , Broadchurch ). Insieme al lancio su Steam, il gioco sarà disponibile anche su Epic Game Store subito dopo. Un'uscita per Nintendo Switch è prevista per la fine dell'estate.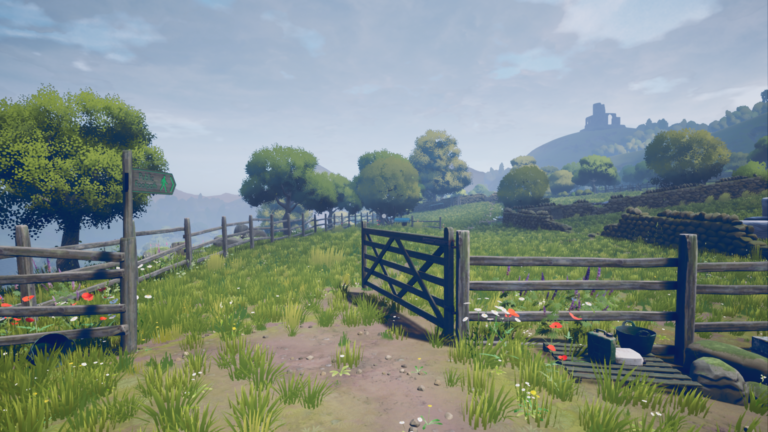 The Magnificent Trufflepigs racconta la storia di Adam (interpretato da Darvill) che ritorna nel suo villaggio d'infanzia per aiutare una donna di nome Beth nel suo viaggio per portare alla luce un tesoro locale. Realizzato dal nuovo studio Thunkd di Leeds, nel Regno Unito, The Magnificent Trufflepigs consente ai giocatori di realizzare il sogno di una vita (o appena fondato) di rilevare il metallo mentre sperimentano una narrativa drammatica dal ritmo serrato in un'idilliaca campagna inglese.
In previsione del rilascio, AMC Games e SundanceTV hanno prodotto una nuova vignetta live action che scava nella storia di Beth. Guardalo QUI 
Thunkd e AMC Games hanno anche rivelato che il compositore nominato ai BAFTA Kevin Penkin è stato scelto per comporre la colonna sonora originale e dinamica del gioco. Penkin è un compositore con sede a Melbourne per videogiochi e animazione giapponese, inclusa la musica per i giochi indipendenti di successo Florence e Necrobarista .
Argomenti correlati a:
AMC Games e Thunkd lanceranno "The Magnificent Trufflepigs" su PC il 3 giugno
---