Agents Of Mayhem, ritornano gli agenti tra le strade di Seoul, in questo action game sparatutto in terza persona che vedrà la luce la prossima estate per console di gioco PlayStation 4, Xbox One e per PC via Steam.
Questo lunedì ritorna il CAOS, gli Agenti si mostrano ancora in un nuovissimo trailer! Agents of Mayhem sarà disponibile il 15 Agosto negli USA ed il 18 Agosto in Europa .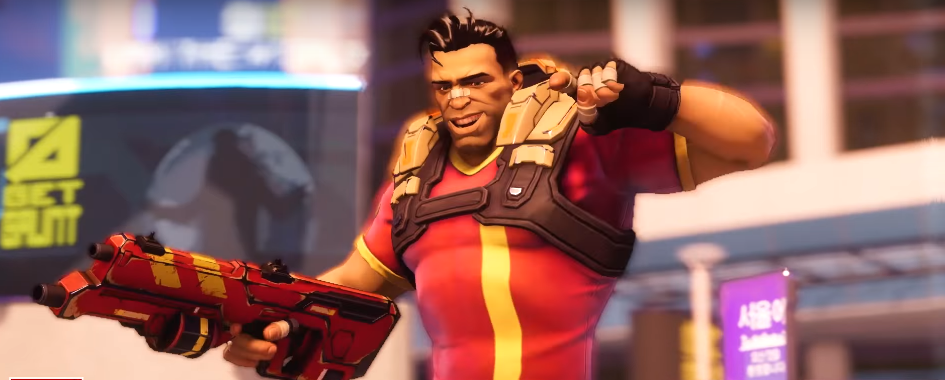 Dopo gli orrori della Devil's Night, il mondo è finito in rovina a causa dalla devastazione di LEGION, un' organizzazione supercriminale, che ha portato l'oscurità dopo il suo passaggio.
C'è bisogno di eroi.
Abbiamo gli Agents of MAYHEM.
Il caos combatte il male, un insospettabile gruppo d'elite di folli spesso instabili, armato con una varietà di pazzesche ed improbabili armi, opera sotto l'occhio vigile di Persephone Brimstone, ex tenente di LEGION, ed il suo braccio destro Friday, per distruggere LEGION ed il suo misterioso leader, Morningstar.
Esplora la città di Seoul, con un team di tre agenti intercambiabili, ciascuno con il proprio look, il proprio senso dell'umorismo, le proprie armi e abilità.
NUOVO VIDEO TRAILER

Agents of MAYHEM è un action open-world, single-player, in terza persona per PS4, Xbox One e PC che sarà disponibile il 15 Agosto negli USA ed il 18 Agosto nel resto del mondo. Per maggiori informazioni sul gioco, seguici su Twitter @aomthegame o Facebook Facebook.com/aomthegameuk, o visita aomthegame.com.
Fonte: Deep Silver
---
---
Argomenti correlati a:
Agents Of Mayhem, in arrivo in agosto – il nuovo trailer dello sparatutto per PS4, Xbox1 e PC
---