DIRIGO Games è entusiasta di annunciare KINGDOM of the DEAD , un nuovo sparatutto in prima persona a tema horror ricco di azione in arrivo su PC tramite Steam all'inizio del 2022. 
KINGDOM of the DEAD fonde l'azione FPS della vecchia scuola con effetti visivi unici in stile penna e inchiostro in bianco e nero per creare un mondo di gioco terrificante in cui i giocatori dichiarano guerra in una battaglia mortale contro l'esercito sempre crescente della Morte.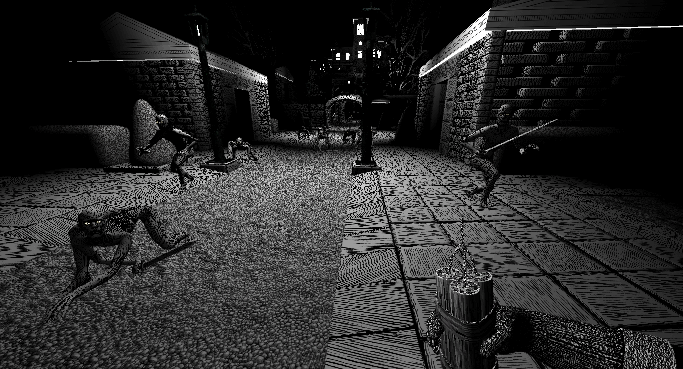 Costa orientale dell'America, XIX secolo.
L'agente Chamberlain, un professore diventato generale dell'esercito, ora lavora per un programma governativo segreto noto come GATEKEEPER. Il loro scopo principale è sconfiggere la Morte appena potenziata e il suo esercito di morti in continua crescita.
Dopo la guerra, l'esercito della Morte crebbe di nuove reclute da entrambe le parti. Il suo nuovo potere gli ha permesso di iniziare un'offensiva contro un mondo indebolito. Anche ora, mette in scena un'invasione segreta mentre ammassa i suoi mostri nelle ombre della città. Mentre si preparano a sollevarsi dall'inferno e sfondare dai pozzi più profondi, dalle fosse e dalle cripte, solo tu, agente Chamberlain, puoi trovare le loro uscite e impedire alla progenie di entrare nel tuo mondo.
Argomenti correlati a:
Affronta l'esercito della morte nell'entusiasmante New Horror FPS "KINGDOM of the DEAD"
---