505 Games ha avuto una Gamescom 2021 molto movimentata, e non è ancora finita!
Fino ad ora, 505 Games ha annunciato i diritti di pubblicazione per Stray Blade, l'action RPG di Point Blank Games mostrato al Microsoft Gamescom showcase e ha svelato il primo video gameplay del celebre simulatore di guida Assetto Corsa Competizione nella nuova versione Playstation 5 e Xbox Series X|S, con conferma del lancio al 24 febbraio 2022.
Il publisher ha infine offerto uno sguardo a due nuovi titoli in arrivo, il rogue-lite 3D action Rogue Spirit e il simpatico RPG co-op Re:Legend.
Più tardi, nel corso della giornata odierna, 505 ha intenzione di far proseguire la festa con l'IGN Daily Show, dove verranno condivisi i dettagli sul prossimo world-crafting sandbox mozzafiato Grow: Song of the Evertree.
Dai un occhio alla pagina ufficiale di 505 Games per la Gamescom 2021 su Gamescom Now per maggiori informazioni.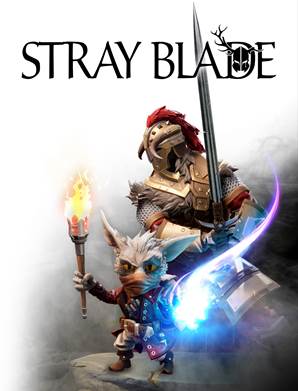 Stray Blade è un RPG d'azione in cui un avventuriero esplora l'antica Valle di Acrea insieme al suo fidato compagno, il lupo Xhinnon, Boji.
Intraprendi un viaggio per scoprire perché la perduta Valle di Acrea è passata dall'essere un bastione di pace a una terra devastata dalla guerra.
Oramai legato a questa terra dopo una morte prematura, risorgi e combatti per la libertà in un ambiente che cambia, dove ogni vittoria lascia un segno nel mondo
Padroneggia un combattimento intenso e iper-reattivo dove ogni secondo di reazione è essenziale per sopravvivere agli scontri di lame
Vaga per Acrea ed esplora le sale dei troni di giganteschi re-dei e le città perdute da tempo immemore
Stray Blade uscirà prossima anno su Xbox Series X|S, PlayStation 5, PC Steam ed Epic.
Argomenti correlati a:
505 Games alla gamescom 2021, Line-up
---