Inizia con il botto l'offerta del PlayStation Store per gli abbonati al Plus: i giochi gratuiti di settembre 2016 per PlayStation 4 sono stavolta davvero intriganti, come il gioco di ruolo 'dark' Lords Of the Fallen, il pluripremiato indie Journey, ma anche per i possessori di console old-gen PlayStation 3 e portatile PS Vita non c'è di che lamentarsi.
Iniziamo proprio dalla console principale next-gen PS4: Con Lords Of the Fallen "Devasta i nemici ricorrendo a magie proibite quando le armi tradizionali non sono abbastanza potenti in questo emozionante GDR d'azione.".
Un gioco che oggi costa intorno ai 20 euro (visto che è comunque uscito quasi due anni fa) ma che sicuramente farà gridare i possessori di account Plus PlayStation "finalmente". Del resto l'offerta di PS Plus per i suoi abbonati e per console PS4 non si è fatta mancare nulla durante gli ultimi mesi, forse allentando la morsa ad agosto, ma con alcune triple A che non sono da meno dai titoli proposti dalla antagonista di Microsoft.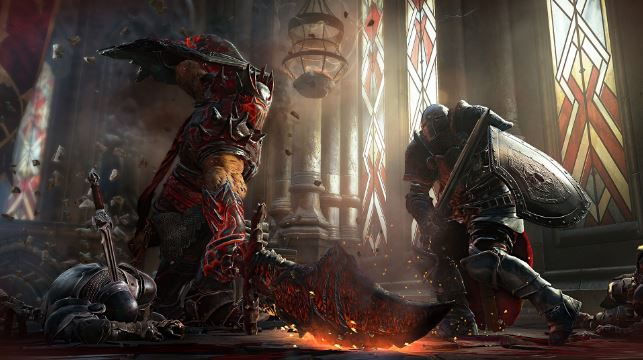 Per il secondo titolo proposto, Journey, siamo di fronte ad uno degli 'indie' più premiati dell'ultimo anno, e che potrebbe facilmente farvi impelagare per ore attraverso paesaggi studiati per mozzare il fiato.
Con i giochi gratuiti di settembre sul PlayStation Store account Plus abbiamo inoltre offerte mica male anche per PlayStation 3: Con Prince Of Persia: The forgotten sands, con Datura, ma anche per PS Vita, con Badland e Amnesia: Memories.
Il mese di settembre inaugura la nuova era delle offerte da non perdere per PS Plus? Vedremo, magari la spinta delle uscite di titoli per PlayStation VR potrebbero accelerare il processo di rinnovamento di tutta la piattaforma.
Ecco l'elenco completo delle offerte per PS Plus di Settembre 2016:
Lords of the Fallen, PS4
Journey, PS4, PS3
Prince of Persia: The Forgotten Sands, PS3
Datura, PS3
Badland, PS Vita, PS4, PS3
Amnesia: Memories, PS Vita
Argomenti correlati a:
PS Store: Lords Of the Fallen, Journey, Prince Of Persia i giochi gratis PlayStation di settembre
---