Call of Duty: Advanced Warfare ottiene la sua espansione principe, il nuovo DLC che comprenderà inoltre il noto personaggio e attore John Malkovich, Zombie e altre pistole da poter utilizzare, ma non solo. Parecchie le novità visibili anche nel nuovo trailer rilasciato su Havoc.
[gard]
La nuova espansione è già stata rilasciata per console di gioco Microsoft, Xbox One e Xbox 360, mentre siamo ancora in attesa delle versioni, prossime, previste per i DLC Call of Duty: Advanced Warfare per Play Station 4, Play Station 3 e PC Game.
Activision e Sledgehammer Games hanno quindi finalmente rilasciato la prima espansione peril titolo top-seller in USA Call of Duty: Advanced Warfare, con inoltre l'introduzione di più mappe e armi, oltre a una modalità zombie e con celebrità come John Malkovich e Bill Paxton.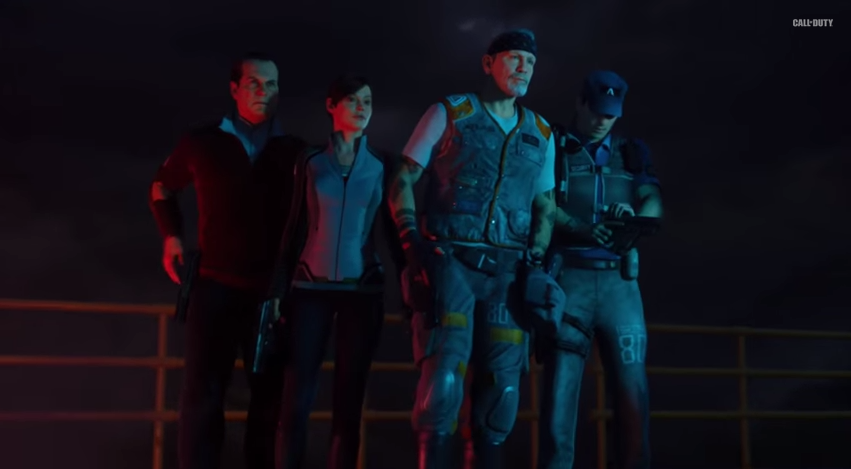 L'espansione Havoc è oggi disponibile per Xbox 360 e Xbox One, anche visto l'accordo di esclusiva intrapreso dalla produzione Activision del titolo con la Microsoft, ma sarà presto rilasciato per PlayStation console e PC. Il DLC è incluso con 50 $ nel gioco stesso, o può essere acquistato da solo per $ 15.
[gard]
Vi elenchiamo e riassumiamo quello che troverete nel nuovo DLC espansione di Call of Duty: Advanced Warfare.
Quattro nuove mappe multiplayer: Nucleo, Urban, Sideshow, Accumulo.
Modalità Exo Zombies: Questa modalità co-op vede il giocatore prendere il ruolo di quattro dipendenti Atlas Corporation interpretato da celebrità John Malkovich, Bill Paxton, Rose McGowan, e John Bernthal mentre combattono contro una "nuova razza" di zombie.
Nuove armi: AE4 diretto per assalto fucile a energia e variante personalizzata, AE4 Widowmaker.
Havoc è il primo di quattro espansioni previste per Advanced Warfare. Gli altri tre sono chiamati Ascendance, Supremacy, e Reckoning. Activision non ha ancora annunciato i dettagli su queste espansioni, anche se si può essere abbastanza sicuri che aggiungerà più mappe, armi, e contenuti come gli zombie di Havoc.
IL TRAILER DI HAVOC: DLC 1 DI CALL OF DUTY ADVANCED WARFARE

Argomenti correlati a:
Call of Duty: Advanced Warfare, ecco il nuovo DLC con John Malkovich, Zombie e altre pistole – Video Trailer
---